Meditation Vs. Relaxation – What's The Diff?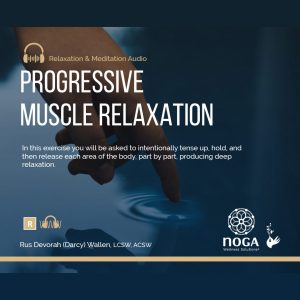 As we continue discussing various ways to calm our overall well-being, we will go in the same vein here. As we said initially (you might have received it if you subscribed to this newsletter), my "Three-Legged Stool" system is the basis for my holistic work with my clients and students.
In each basic area of life, our physical body, our mental and mind and processes, and our soul – neshoma and its needs, we need to train ourselves to enhance them in whatever way we can. As we develop in each of these areas, we can be clearer and more aware of our real needs. For instance, calming our body, mind, and soul, helps us stay present and calm, trusting in our wise-minded decision making. When we flounder between two options going onto the "merry-go-round of the mind."
As you may recall, the direction we're headed with the basic elements of the three-legged approach is to begin by calming ourselves on each of the three levels. We want to be even-keeled and respond intelligently with our mind to respond "responsibly." We want to relax our body, so it doesn't rush into a 'fight or flight' chemical reaction; and we need to soothe the soul, reminding ourselves that G-d has our back, He is guiding us, He knows the score.
Last time we discussed custom relaxation audio to relax the at least in mind and body, CLICK HERE to read it. Today we will focus on the subtle distinction between when one might use relaxation (mostly "body") vs. meditation (mostly "mind"). Here we will be focusing on a similar exercise in each category.  The may be deceptively alike, but their effect is distinct. Here I'm going to focus on the "Body Scan" and the "Progressive Muscle Relaxation."
The first is what might be considered a "meditative" technique. A person will sit or lie down in a comfortable position in this exercise and just mentally "view," the body, scanning it like an internal x-ray or MRI. Here, one wouldn't intentionally do anything to or with the body part, such as tense it or relax it, but just simply notice things about it.  For instance, one might notice that there is a sensation in the body while sitting in a particular position such as pain, tension, relief, etc.  While doing the PMR, one wouldn't have to do anything about the sensation by adjusting it.  Just notice it. In the body scan, one would go throughout the body, either from toe to head and arms or from top to toe.
The second technique that is like the body scan is the Progressive Muscle Relaxation or PMR. This exercise is done with a few options. Since you are "scanning" the body as in the body scan, above, you have the option of doing it from the toes and up or top-down. However, in the PMR – a relaxation technique, you are intentionally relaxing each body part, part by part. Secondly, since some people have a hard time relaxing their body parts, you can do it in one of two ways:
1) You can just relax each body part by focusing on letting it go, or
2) You can tense up each body part, one at a time, holding it for a few seconds, and then releasing the tension.
Some people find that this method is easier due to the contrasting sensations.  Here is my version of the PMR, you this for free through August 10th!
CLICK HERE to get my Progressive Muscle Relaxation to try for free, you'll like it! (while you're in the store lookout for the other audios still free until the end of July)
P.S. Don't forget If you are interested in developing your own personalized recording, CLICK HERE to find out more about our custom audios. Once you pay the deposit you'll be asked to fill out a questionnaire and I will get in touch to schedule the coaching session with you. Since you are a subscriber receiving this email, you will be entitled to a 10% discount on your whole order.  Your discount code is: CUSTOM10
With Gratitude,
Rus Devorah