ABOUT US
Toratherapeutics® offers one-on-one, ongoing, individual therapy, as well as couples' work, coaching, and family therapy as well. Treatment can be provided in person, face-to-face, or via telephone or the Internet. We also provide psycho-educational workshops for groups, teleconferences, webinars, and can facilitate smaller ongoing groups to address more specific needs. We serve as a valuable resource for referrals to other mental health, holistic and ancillary professionals.

Toratherapeutics® team members regularly consult with mentors in their areas of expertise as well with Rabbinic authorities when issues of halacha or ideology arise. Additionally, Toratherapeutics® provides useful materials, tools, and techniques to assist people in their path to self-growth, healing, and greater inter- and intrapersonal awareness.
Our style is highly collaborative between client and therapist, encouraging and welcoming input at all stages of growth. We maintain the belief that the client must take an active role in his or her own healing, and we make ourselves accessible to guide and facilitate this process.
Our approach is one that is consistently warm, compassionate, and flexible in order to meet the individual needs of each client, family, or group who call upon us. We make every effort to work within people's time and financial constraints while providing them with top-quality professional service.

We look forward to serving you best when you need it most.
Toratherapeutics® Mission: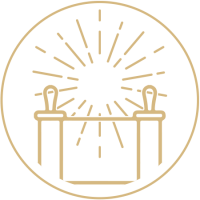 ENHANCE PEOPLE'S LIVES
To enhance our clients' lives and infuse motivation and greater happiness by providing them with therapeutic tools, techniques, and concepts informed by or distilled from the Torah.
PROVIDE THE HIGHEST
LEVEL OF CARE
To provide the highest level of service in the most caring and authentic manner.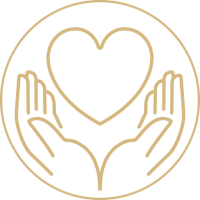 TRANSMIT OUR LOVE
OF LIFE AND PEOPLE
To share and transmit our love of life and people, and gifts of humor and optimism to inspire others to learn and grow toward self-awareness and increased well-being.