NOGA® Aromatherapeutics™
High-Potency Essential Oil Formulas, Using Only The Finest Quality Botanical Ingredients; Purity-Tested And Synthetic Additive Free.
Aromatherapy is a natural type of therapy that has been in use for thousands of years. It involves the use of essential oils extracted from plants to promote physical and emotional well-being. The benefits of aromatherapy are many and varied, and it is a safe and effective way to improve your overall health.
I use aromatherapy, practically daily. I most often use it at bedtime for its ability to promote relaxation and sleepiness.  Essential oils like lavender, chamomile, and bergamot can help calm the mind, reduce feelings of anxiety, and improve overall mood as well as a beneficial sleep aid. Essential oils can be used in a diffuser, added to a warm bath, dabbed on the clothes or bedding, or applied directly to the skin in a carrier oil such as coconut or almond oil. I have a diffuser in my office that I only use energizing and "upbeat" oils that are helpful during the day for alertness and focus. However, in my bedroom, I have another diffuser which I almost use solely with Lavender and relaxing oils to induce sleep, improve sleep quality and duration!
It's important to choose high-quality oils from a reputable source to get the most benefit. I have used various brands and have found some to be better than others. In collaboration with Earthwise Medicinals™ I am thrilled to have created NOGA® Aromatherapeutics™, a range of high-potency formulas using only the finest quality botanical ingredients that have been purity-tested and are free of any synthetic additives.
The three power-packed formulas deliver a concentrated and therapeutic aroma. The purse sized bottles contain 120 applications per bottle, this is a total of 360 applications in every package! These specialized formulas utilize research-backed botanical ingredients to help with relaxation, sleep, and increased energy. our new brand, "NOGA®  Aromatherapeutics.™"
Rus Devorah Wallen, LCSW, ACSW. CIMHP
Energize Formula
Use this essential oil with it's invigorating, cleansing, and purifying properties to help you maintain focus and alertness when working or studying. It creates a gentle and uplifting boost of energy, can increase your mental focus and memory and bring on feelings of courageousness and self-assurance.
Relax Formula
Use this formula to relax at the end of the day with its calming, relaxing and balancing properties. Reduce your cortisol levels with this blend of oils that have grounding and uplifting effects on the mood, and are calming to the spirit.
Sleep Formula
Use this formula at night for its soothing, and sedative effects to promote a restful night's sleep. It reduces cortisol level creating a sense of calm, relaxation, and balance.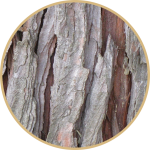 Atlas Cedarwood (Cedrus atlantica) essential oil

Has woody, warm, and grounding aroma that is associated with increased energy and centeredness.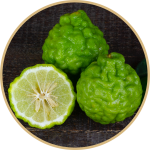 Bergamot (Citrus bergamia) essential oil


Has a pleasant citrus and floral aroma that offers a calming and uplifting effect on the mood, and is calming to the spirit. Great for times of stress, it's handy paired with lavender essential oil to encourage a stress-free, calming environment. Bergamot essential oil is cold-pressed from the rinds of the Citrus bergamia fruit.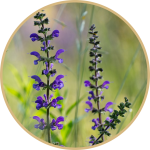 Clary Sage (Salvia sclaria) essential oil


Is known for its calming properties and  is one of the most relaxing, soothing, and balancing essential oils. Clary Sage essential oil adds to a relaxing environment, and promotes a restful night's sleep. Research has shown Clary Sage to reduce cortisol levels.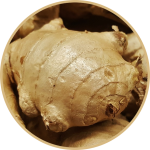 Ginger (Zingiber officinale) essential oil

Is a warming botanical that works with a mild stimulant effect. When used in aromatherapy, it is known to bring on feelings of courageousness and self-assurance, which is why it's known as "the oil of empowerment."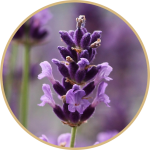 Lavender (Lavendula angustafolia) essential oil


Has a highly sought after aroma that offers the valuable benefits of calming, relaxation, and balance. This herb has also been used as a remedy for a range of ailments from insomnia and anxiety to depression and fatigue. Research has confirmed that lavender produces calming, soothing, and sedative effects when its scent is inhaled.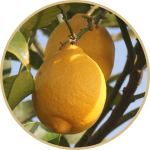 Lemon (Citrus limon) essential oil

Has a bright, fresh aroma and a wide variety of applications, making it a well-known essential oil powerhouse.  Lemon essential oil is universally pleasing and popular for many essential oil users, this oil is a cheerful and uplifting effect.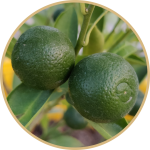 Lime (Citrus aurantiifolia) essential oil

 Has active chemical components that contribute to its reputed benefits of being invigorating, cleansing, and purifying. The scent of Lime essential oil gives a fresh, energizing feeling due to its sharp, sweet and fruity fragrance.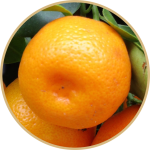 Mandarin Orange (Citrus reticulata) essential oil

 Is cold pressed from the peels of Citrus reticulata. It has a sunny, sweet, uplifting and fruity citrus scent.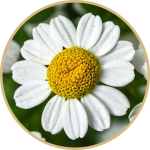 Roman chamomile (Chamæmelum nobile) essential oil

 Has a sweet floral aroma, and  is known for its relaxing and calming properties This potent medicinal herb is beneficial for times when peaceful, yet powerful, action is needed to enhance relaxation and sleep.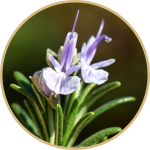 Rosemary (Rosemarinus officinalis) essential oil

Is a highly aromatic perennial shrub in the mint family (Labiatae), native to the Mediterranean. This powerful botanical has a distinctive aroma that is energizing, and is known to increase mental focus and memory.
Sweet Marjoram (Origanum majorana) essential oil

 Is relaxing and warming for the senses, making it popular in diffusers and massage oils. The Greeks referred to this plant as the joy of the mountains and considered it a symbol of happiness.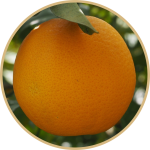 Sweet orange (Citrus sinensis) essential oil

 Is bright and cheery, and can be used for a gentle and uplifting boost of energy.  Just like revealing the delight of the fruit after peeling, the essential oil brings sweet joy into any day.  This delightful essential oil contributes to a variety of usage by children and adults alike.  Known for its pleasing aroma, this oil is a cheerful addition to any essential oil collection. With its vibrant and refreshing attributes, sweet orange is often used to feel uplifted.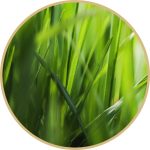 Vetiver (Chrysopogon zizanioides) essential oil

Has a strong, earthy aroma, this essential oil is well known for its calming and grounding effects.
The Effects of Aromatherapy Massage on Sleep Quality of Nurses on Monthly Rotating Night Shifts
The Effects of Lavender and Rosemary Essential Oils on Test-Taking Anxiety Among Graduate Nursing Students
Changes in 5-hydroxytryptamine and cortisol plasma levels in menopausal women after inhalation of clary sage oil
The effects of Lavender and Chamomile essential oil inhalation aromatherapy on depression, anxiety and stress in older community-dwelling people: A randomized controlled trial
Lavender essential oil decreases stress response of horses