ABOUT US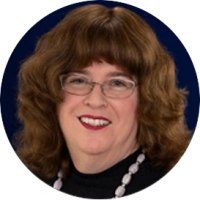 Rus Devorah Wallen LCSW, ACSW, CIMHP
Rus Devorah Wallen, LCSW, ACSW, CIMHP founder and owner of Toratherapeutics®, is an accomplished musician, performer, social worker/psychotherapist, administrative consultant, lecturer and community leader. Displaying unusual versatility as an educator, she conducts workshops and programs on various themes ranging from emotional well-being and marriage enhancement to Chassidic philosophy, music, and religious practice. Mrs. Wallen is an inspiration as a Jewish woman, therapist, teacher, and friend. Her warmth, sensitivity, humor, and genuine concern for others are the qualities she employs in her creative presentations – during which she often relates her own experiences – generating a special rapport with the many individuals she touches in her world traversing events.
Mrs. Wallen often makes herself available as a mentor after her speaking engagements have long ended, providing support and a sense of community for those who may be searching for stability in these challenging times. Rus Devorah, an alumna of Wurzweiler School of Social Work as well as College Conservatory of Music (University of Cincinnati) and Machon Alta Women's Institute (Safed, Israel), utilizes her rich educational background to enhance her natural abilities as a communicator, entertainer, and counselor. She has advanced clinical training in various areas of diagnosis and treatment.
Some of her specialty populations and treatment modalities are: Perinatal Wellness, Aging Well, Cognitive Behavioral Therapy (CBT), Mindfulness Based Cognitive Therapy (MBCT) (studied under Zindel Segal), IMAGO Relationship Therapy (studied under Harville Hendrix), Advanced Therapeutic Ethics for Clinical Supervision (studied under Ofer Zur). Most recently, she has been taking courses at Harvard Medical School in Mind-Body Medicine, (under Dr. Herbert Benson – developer and author of "The Relaxation Response") and Lifestyle Medicine (under Dr. Edward Phillips, Director of the Institute of Lifestyle Medicine at Spaulding Rehabilitation Hospital). She has directed educational and cultural programs in New York and around the world. She has coordinated school programs, which provide counseling, staff development and parenting training programs in Jewish day schools and yeshivas. She has coordinated and performed for dozens of Jewish college campus activities; coordinated the Ivy League Torah Study Program and served as its adviser; and developed and directed a highly successful Adult Day Health Care program benefiting Russian Jewish immigrants. She has taught music, and performed and lectured extensively in the US, Canada, Europe, Australia, Russia, and the Ukraine, and continues to be involved in community service projects benefiting Jewish communities wherever she is summoned. As co-founder and clinical supervisor of SPARKS (Serving Postpartum families with Awareness, Relief, Knowledge and Support), Mrs. Wallen speaks on women's perinatal issues (postpartum depression, anxiety, etc.), focusing on giving support to families in need and training professionals to assist their clients.
Her newest endeavors include: holistic and "lifestyle medicine" practice and trainings, composing and arranging relaxation and therapeutic music and developing "self-help" workshops that distill therapeutic concepts of Chassidic Philosophy and make them available to the lay public. Rus Devorah Wallen and her husband Eliyohu live in Amherst, New York.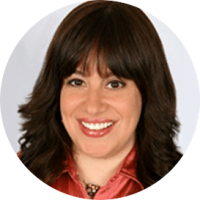 Marci (Mashi) Benzaquen LCSW
Marci (Mashi) Benzaquen, LCSW is a clinical social worker in private practice in Beverly Hills, California. She is founder of the Benzaquen Counseling Group, Inc., and coordinates as well as supervises a guidance counseling program for over 15 Orthodox Jewish yeshivas and day schools throughout the greater Los Angeles area on behalf of Merkos L'inyonei Chinuch and the Los Angeles Unified School District. She received her bachelor's degree from University of California at San Diego in Sociology. She also attended Hebrew University in Jerusalem and Machon Alte Women's Seminary is Tsfat, Israel. She continued her studies at Machon Chana Women's Seminary in Brooklyn, NY and then pursued her Master's Degree at Wurzweiler School of Social Work at Yeshiva University. Mashi has a wide range of experience with clients from many types of backgrounds, and with all ages across the lifespan. She has worked as a consultant and school-based therapist for children in preschool, elementary and high school. She has developed social skills programs and programs to address other behavioral issues with children including anger management and regulating impulse control.
For years, Mashi coordinated mentoring programs for teens-at-risk both in New York and Los Angeles. As a Safety Kid trainer for nearly 10 years, educating communities near and far on child abuse prevention with Magen Yeladim International is another passion she holds dear. Mashi is dedicated to improving the lives of individuals, couples and families one small step at a time. Presently, she spends her days working with youth, adolescents and adults who suffer from anxiety, depression, anger, oppositional defiant issues, and/or relationship difficulties, as well as victims of abuse. She does extensive work with parents, involving them in the healing of their children. In recent years, she has become a trauma specialist.
Mashi developed her own Our Parenting Counts© series of workshops which she offers at schools throughout the community. In addition to her own practice, she provides supervision for newer clinical trainees. Mashi Benzaquen has received advanced training in Mindfulness Based Stress Reduction through UCLA and incorporates this regularly into her work with her clients. She has advanced training in CBT and DBT as well as EMDR and Somatic Experiencing  which is specifically beneficial for those clients seeking relief from trauma. Mashi trained with Harville Hendrix in IMAGO Relationship Therapy which influences her work with couples and has done extensive research on the most effective methods for parenting utilizing the Whole Brain Child Approach of Dan Siegel, MD and Tina Bryson. Ph.D.
Mashi's style is warm, empathic and compassionate. She weaves her knowledge and training in various areas to tailor her sessions to meet the needs of the individual. Additionally, she enjoys writing and has edited several publications. She is a devoted wife and mother of four who is passionate about the health and safety of our families, schools and communities.