Toratherapeutics® Boutique Offerings
During the pandemic, many organizations and companies have struggled to provide support and a variety of events for their communities. To address this, I am offering programming tailored to the needs of your community. Your members can join from the comfort of their own homes with family or friends. Pricing is below, but if you would like to coordinate a program with other organizations or businesses, you will get a deep discount! Cooperative events with Toratherapeutics® can help you during this financially challenging time. The more the merrier and the lower the cost!
Please take a look at the workshops and services and feel free to either pick one "off the shelf," or be in touch with me to customize an event catered to your organization's specific needs.
Click on the title to find out more about each offering.
1. Customized Workshops
Either choose your own theme or mix and match from the topics in my existing workshops. Feel free to decide how long you would like your workshop to go considering your goals and crowd. Minimum of 1 hour, maximum would be several hours during a retreat day(s).
3. Positive Psychology and Torah
The Torah preceded all modern psychological concepts in its sensitivity to all of creation – sentient and non-sentient beings.  From the mineral kingdom to plants, animals and the "crown of creation" – us!  Positive Psychology themes are embedded in the Torah, and inspire us continually with their great wisdom.  Such themes include: Lovingkindness, patience, justice, meaningful living, and more.
4. Webinars
All of my workshops can be delivered more formally as a Webinar.  In this setting, only the host(s) and I will be visible to enable a smooth and efficient presentation via Zoom.us.  Each webinar includes Powerpoint slides as well as "GIFTPAK" materials for follow up.
5. Farbrengens and "Sing-a-Longs"
During COVID when close-up and personal gatherings have been diminished, I have been creating the warmth of the Farbrengen atmosphere on Zoom. Interactive with Torah, stories, and song, these gatherings provide connection and inspiration. Although Zoom 'sing-a-longs' need to be modified, participants can mute their mics and sing-a-long in the privacy of their own homes.
6. Individual and Group Counseling and Consulting
Rus Devorah has been providing remote and in-person counseling to individuals, couples, and groups for 30 years.  In the past several years, various online platforms have made distance work with remote companies and Shluchim worldwide a more feasible and richer experience. Employers can contribute partially or fully to assist with their employees' sessions.
7. EAPs – Employment Assistance Programs
Toratherapeutics® offers EAPs for organizations and companies. Employees deal with day-to-day challenges and need support so they can stay afloat in their various roles and responsibilities at work. We provide caring and sensitive therapy to individuals or groups who are struggling with any emotional, psychological, addiction, perinatal, or other issues.  Employers can give benefit to their workers by offering a "copay" to assist them.
8. Give Your Organization an Upgrade
Toratherapeutics® has worked with companies and not-for-profits with their various unique issues for over 30 years. We understand the needs of teams as well as being on the front line in developing communities or businesses.  Financial, interpersonal, political, familial, and other challenges come up. With a good grasp of the front line, I am able to help groups and individuals negotiate through challenging terrain, providing practical solutions and tools for expansion and optimization.
9. Customized Private Smaller Groups
These groups will be individually tailored to your specific needs. Such groups might include (but not limited to): Parenting, relationship, peer or perinatal/postpartum support, discussion groups, small group coaching, etc.  A group, team, or employer may want to limit it to 6-10 individuals.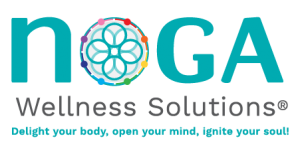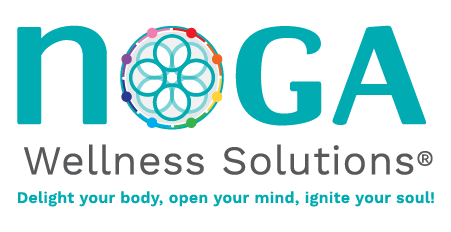 NOGA Wellness Solutions® Menu of Services
Counseling, Coaching, Consultation, etc.
$100/30 minute session (prorated to the 1⁄4 hour)
Customized, Private Smaller Groups
$25/hour/Attendee (16-person minimum to 40-person maximum) to schedule a customized group.
Individual Workshops
$500/hour (minimum) or 2 segments at $950*
Internet-Based Wellness Webinars or Lunchtime Learning
$400/hour (prorated to the 1⁄4 hour)
Full-Day Workshops or Retreats
$1,500/day includes 3-5 workshops daily
Sabbath Retreat Weekend – Friday morning – Saturday night
 $2,000**
Full Weekend Retreats – Friday morning. – Sunday afternoon $3,000**
Weekend Seminars – Thursday evening – Sunday evening
$3,500 **includes 3-5 workshops daily
Please see NOGA Wellness Solutions® Spa Menu for a variety of workshops such as:
Therapeutic Meditation • Journaling • Time Management • Nutrition
Conscious Breathwork for Health and Relaxation• Tapping and more!
Our NOGA® brand has been created in order to encourage our clients to utilize and benefit from the vast array of holistic healing modalities available in today's world that are permissible according to Torah Law. Nevertheless, NOGA® products and services are generally free of any religious or cultural bent: NOGA® is our "pareve"- neutral brand. For our full NOGA Wellness Solutions® Spa Menu, please email us at NOGA@Toratherapeutics.com.