Workshop 8: How Happiness Happens: Infusing Life with Simcha (Joy) and Bitachon (Confidence and Trust in G-d)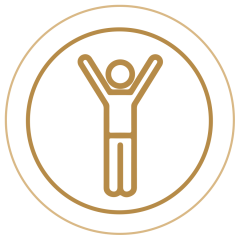 How Happiness Happens: Infusing Life with Simcha (Joy)
and Bitachon (Confidence and Trust in G-d)
There are times in our life when we feel down and deenergized. According to current trends in positive psychology, one can actually enhance one's "happiness quotient" (HQ) and "Positivity Bias" by introducing techniques and attitudes into one's life. By nature, without intentionally working on our automatic, default thinking mode, we have a "Negativity Bias." Thinking about certain concepts, practicing cognitive reframes, developing mindfulness skills, and living in the present moment are ways to improve our mindset and increase our "happiness quotient."
WHAT YOU WILL LEARN
In this workshop, various insights about the science, psychology, and neuroscience of happiness will be shared. Additionally, participants will learn how to enhance their own positivity and happiness, with easy to learn practices. These techniques, when practiced regularly, can have a significant impact on the mind and brain, as well as one's attitude, peace of mind, and overall wellbeing. Extensive references to popular books on Happiness that are Torah consonant will be provided.
* NOTE: Although these are individual workshops, they are each independent of the others. Participants may attend one without any of the others in the series. Students will find insights in any or the whole series. If you are inclined to working further in private or group sessions to deepen study of these themes, please contact the Rus Devorah.
Explore Other Toratherapeutics® Chassidus
and Life Enhancement Workshops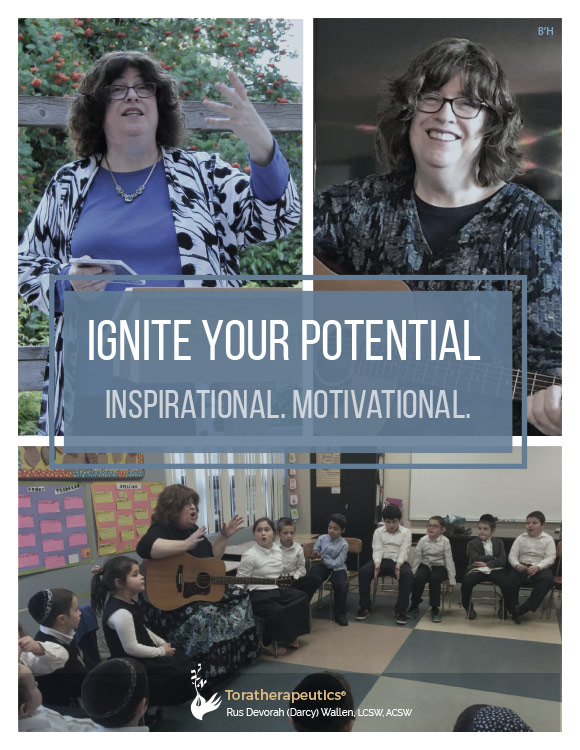 Download Our Brochure
Learn all about Toratherapeutics® Workshop for Shluchim and Not-for-profits in our brochure.
Join our Newsletter
Get the latest news right in your inbox!