Meditation a Metaphor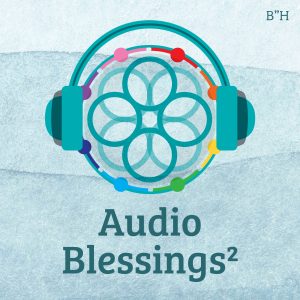 Although my Beginners Meditation on the Breath™ seems like any other meditation, it has its own unique message intentionally embedded in the script. Although meditation is not hypnosis, there are some similarities. You will see my beginner's meditation has many similarities to other mindfulness meditations. However, as I said, this one is particularly crafted to embed the subliminal messages as you will soon see. Any time a person practices something intentionally, diligently, and regularly, the mere repetition programs the person in the deep way hypnosis does. Additionally, when a person is sitting and meditating, they're setting aside a time that they know they're undisturbed and making an intentional and concerted effort to settle themselves down. The premise of my meditation is "to settle the mind." (Whereas the Breathing Contest™) is "to calm the body," the Bitachon study is to "soothe the soul" (see the original subscription emails; email 1, email 2, email 3)
If you have practiced my Beginner's Meditation on the Breath™ (always free), you notice the focus is on the breath and its sensations. Although we have said it here before, you can use anything as your object of focus in meditating. In this recording, I like to employ the breath for many reasons:
It's portable, and with you wherever you go.
If you're alive, it's there.
It's cost-free
Doesn't require any equipment to shlep around, etc. (You get the idea).
Regular practice of the Beginner's Meditation with the recording will give you the basic messages and tools to be able to use whether you have a digital device to play or not. Once you know the messages, they start to spill over into day-to-day life. Since the main message in the meditation is "Come back to your breath," its metaphoric meaning is, "come back to now," or "come back to life." When you become more familiar with the meditation, you can integrate the various themes and concepts into day-to-day life. Also, you will be able to use longer meditations with less guidance or even do the meditation on your own without the aid of audio recordings.
Before looking at the accompanying handout that shows the metaphoric meaning for each of the embedded messages, try listening to the meditation one time through to follow the handout with greater understanding. The meditation is six minutes long.
Click here to see the handout "The Beginner's Meditation on the Breath™" – A Metaphor for Living in the Now"
As a gift from Toratherapeutics to you, you can download my custom audio "Old Song for free HERE.
Other free downloadable resources can be found HERE.
We love hearing from you, please feel free to leave your comments below.
With Gratitude,
Rus Devorah