BEING SOCIAL WHILE I WORK 🎶🎵🎶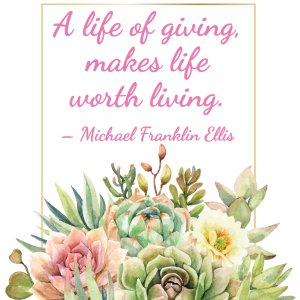 Last time we spoke about my propensity toward being a social being, and the Torah's perspective on humans as social creatures by birth. (CLICK HERE to read it again) As I said in my title quip, "I'm a social worker; I'm social and I work." 😉
As excited as I was describing the wonderful health and healing retreat that I went to and performed at with Shelly Dembe, last week's event brought me to an even higher social experience. At the Menachem Education Foundation's "Kinus HaMechanchos" (Conference for Educators), I had the opportunity to use so many of my gifts! First, I was invited by a classroom teacher to present a workshop with her on self-regulation. We called it, "The Calm Instead of the Storm." We explained how attaining a calm demeanor can lead to greater openness, flexibility, presence of mind, and the natural flow of ideas from teacher to student. We discussed how dysregulation can trigger a response that can negatively impact the teaching and learning experience. With inner control, teachers can co-regulate their students and create a more calm and productive learning environment. We offered tools and techniques for the teachers and their students.
Since I was presenting already, I told them to better utilize me 🙂 and I had a three other wonderful responsibilities. Monday night after our afternoon workshop, I was asked to do a self-care oriented "Farbrengen," where we informally discussed inspiring ideas together in a group called, "Nurture Yourself So You Can Nurture Others." I sang with my guitar and spoke about my "Stroke of Good Fortune," (CLICK HERE to read again) and what I have been doing since then to take care of myself and others. I sang the song I composed two years after the stroke (CLICK HERE TO DOWNLOAD THE LYRICS), and our event went on till late at times with standing room only!
The next morning, I offered, "Mindful Moments" where we did many of the techniques we discussed in the workshop on self-regulation. In addition to these wonderful programs, I was also a mentor for private counseling sessions for participants at the convention. I felt so excited and honored to be able to utilize so many of my gifts in two short days – training, inspiring, performing and singing, teaching meditation and relaxation techniques, therapy and more! The most exciting thing for me, however, as the "Sociable, Social Worker," was to see and hug all the wonderful women – some very dear friends whom I hadn't seen in over a dozen years! I was so thrilled to see so many people there, I thanked one of the organizers for arranging my family reunion! 😁
Let's not forget to connect with our loved ones, and if we lack such connections, we must seek them out. As Choni HaMagel said, "Chavrusa O Misusa! – Give me either friendship or give me death!" (CLICK HERE to read it)
For the month of August, I'm offering my Friendship book for free: 
CLICK HERE to download it for free and enjoy!
We love hearing from you, please feel free to leave your comments below.
With Gratitude,
Rus Devorah