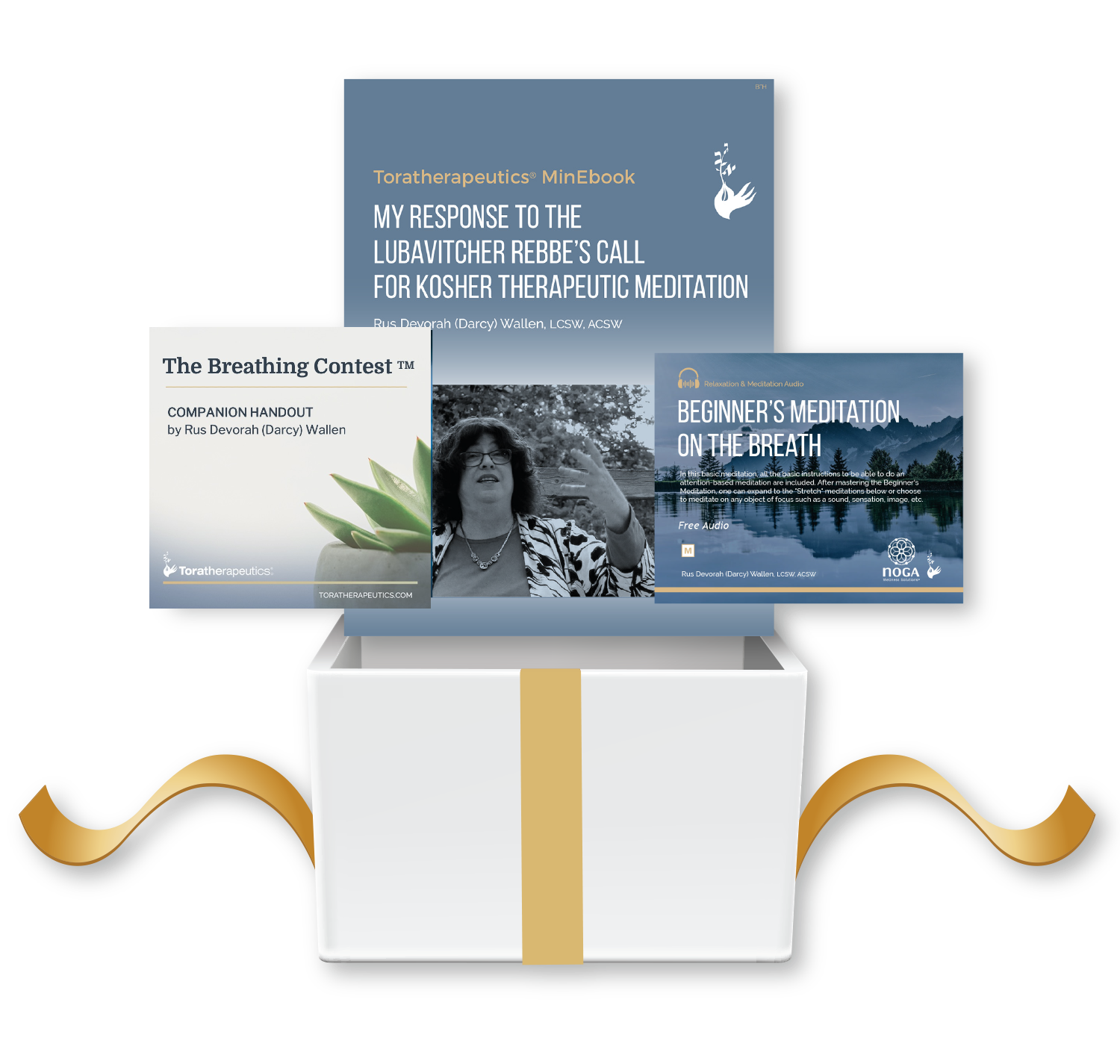 Sign up below to receive 3 emails with the foundations of our Toratherapeutics® teachings and the accompanying free gifts of  "Basic Breathing for Beginners," "The Breathing Contest™" companion handout, "The Beginner's Meditation on the Breath" audio and my eBook "My Response to the Lubavitcher Rebbe's Call for Kosher Therapeutic Meditation".
You will also receive our TorAbundance newsletter every 2 weeks with Torah inspired Timeless Ideas and Ideals for Flourishing Today.
We hate spam and will never share your information.
You can easily unsubscribe at any time.