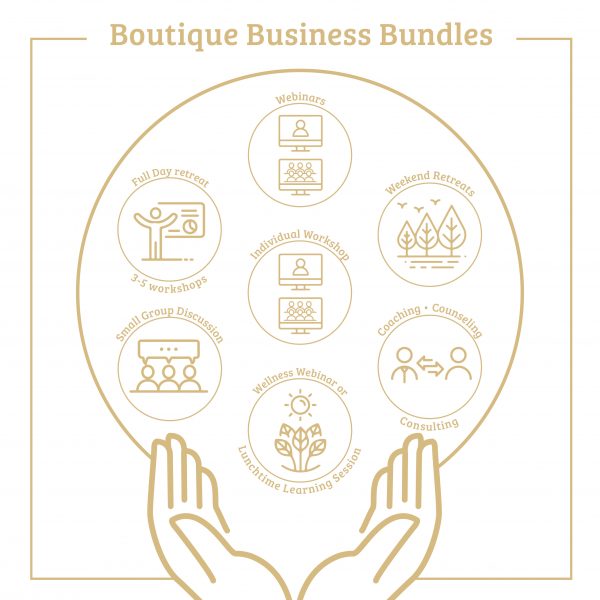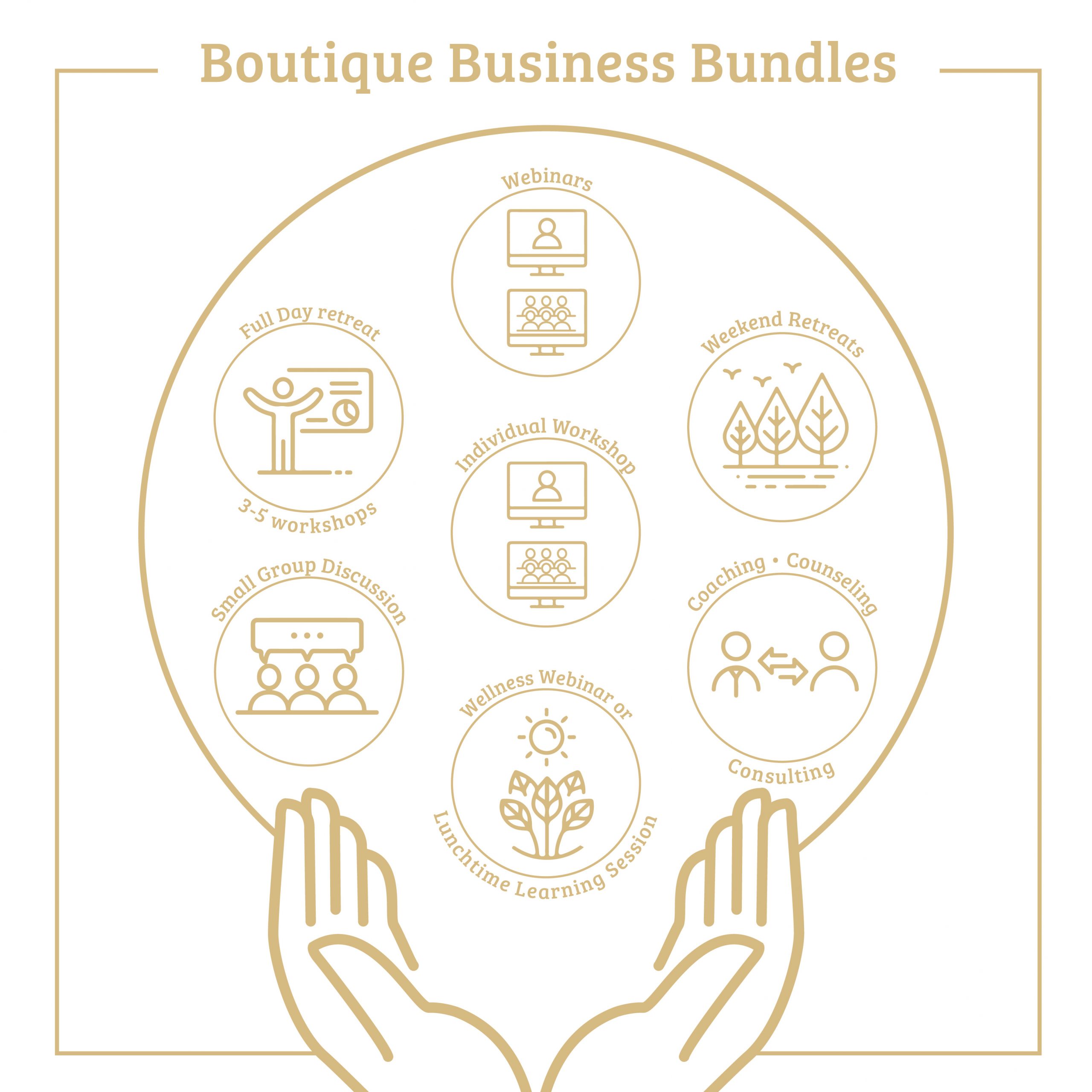 Boutique Business Bundles
From: $500.00 – $10,000.00
Perfect for your business, whatever your size.
Enhance staff performance, employee loyalty, team dynamics, workplace efficiency and harmony and much more by offering your staff training, development and personal development to show you care for their wellbeing in the workplace.
The suggested bundles below are the options most often selected from our Spa menu, however if you'd like to request any alterations we're happy to accommodate your professional needs. Just get in touch and we'll work with you to select the best services that meet your organizations specific needs.